Merton Special Teaching Alliance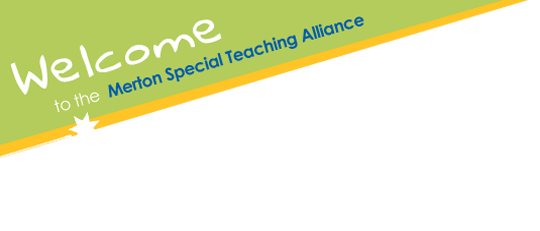 Cranmer is delighted to be in alliance with Merton Special Teaching School Alliance as a Merton School Partner. We have two Specialist Leaders in Education (SLEs) who are part of our school staff:-
Mrs Karen Gentry is our Director of School Business.
Karen has worked in Education as a 'School Business Manager' for the past 19 years; 11 of those at Hillcross Primary School and the past 8 at Cranmer Primary School, both situated within the London Borough of Merton.
During the past 19 years Karen has seen the role grow from a basic Finance Officer dealing with day to day accounting processes to a school Business Manager dealing with a £2.4m budget; assisting with setting the real strategic direction of the school. Karen has experienced many changes, developments and initiatives including re-organisation from a three tier system of First, Middle and High to a two tier system of Primary and Secondary. This particular transition was especially challenging although Karen gained a wealth of experience in managing change, marketing and strategic planning.
Karen is also a Clerk to Governors at four schools (Community, Foundation, Special and Faith) and this adds a further dimension to her Leadership and Management Role. Karen now feels the time has come in her career to share this wealth of knowledge and experience with her colleagues and is looking forward to fulfilling the demands this role will bring. She is here to help and support with anything from setting the budget and strategic plan for the school to assisting with time management suggestions. Karen knows what it is like to walk a mile in a School Business Managers (and Clerk's) shoes and hopes she will be able to assist in a pragmatic and encouraging way.
Mrs Sarah Caird is an Assistant Head Teacher (overseeing EYFS )
Sarah is currently the Assistant Head for the EYFS at our large & growing primary school in Mitcham. She has been in this role, at this school, for over 10 years and teaching for over 15 years. She has experience teaching in year groups from Nursery to Year One as well as in Key Stage 2. Sarah is able to support others with organisational skills, expanding schools, action planning, writing Early Years Development Plans, using EYFS data and coaching others to improve teaching. Her expertise lies in supporting new EYFS Coordinators with prioritising and developing their role as a leader. She has also coordinated PSHCE for 8 years and also has experience in overseeing Inclusion which involves leading a strategic team in the school to meet SDP targets and line manage coordinators of pupil inclusion groups e.g. SEN, G&T, Pupil Premium etc. Additionally, Sarah has a large amount of experience mentoring NQTs and trainee teachers both on the PGCE route and in school-based training.